Inviting students to join your Spanish Cuentos group is simple! There's no email, and we don't collect any personal information about students. We save just enough information to let them log in.
Using an Invite Link
First, navigate to your account dashboard. Find the "Manage Students and Classes" link on the left-hand side and click it.
From here, expand the section titled "Invite Students". Here you'll see a link you can provide to students to allow them to register for your group. This way, you don't have to manage imports or exports, and your students can set a password they're comfortable with.
Using Your Teacher Code
Using a link automatically includes your Teacher Code so that students can navigate directly to the sign up page for your group in one click.
But you may prefer to simply write your Teacher Code on your classroom's whiteboard and allow students to type it in on the Spanish Cuentos sign up page.
Tip: Forget your Teacher Code? It was automatically generated when you signed up using your last name, but you can change it if you need to. Visit the Group Management screen and expand the "Group Settings" section at the very bottom to find this setting.
Direct students to the Spanish Cuentos website, where there's a "Join a Class" link in the top-right corner. On this page, there's a field for "Teacher Code", where they should type in the Teacher Code you provide.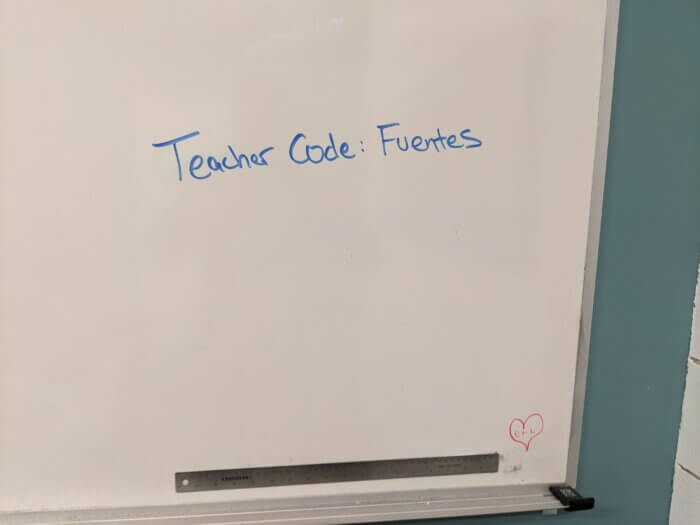 Signing Up
Your students only need to enter their first name, last initial, a password, and a Teacher Code, which will be automatically filled out if they followed the link.
Tip: If you have students that share a first name and last initial, they can use additional letters of their last name to create a unique sign up combination. You may also consider encouraging students to adopt a Spanish alias to further practice their knowledge and understanding of Spanish culture!
There's also a field for "Class Code". We'll get to that in the Classes section of the guide.
Logging In
Once students have signed up, they can log back into Spanish Cuentos at any time. After clicking the "Login" link in the top-right corner, they should click the "Student Login" button. From here, they'll enter their first name, last initial, Teacher Code, and password again to log in. This way, we can log students in without keeping any further identifiable information, like full last names and email addresses, and without them having to memorize both a username and password.